Did you catch the innuendo? Watch here.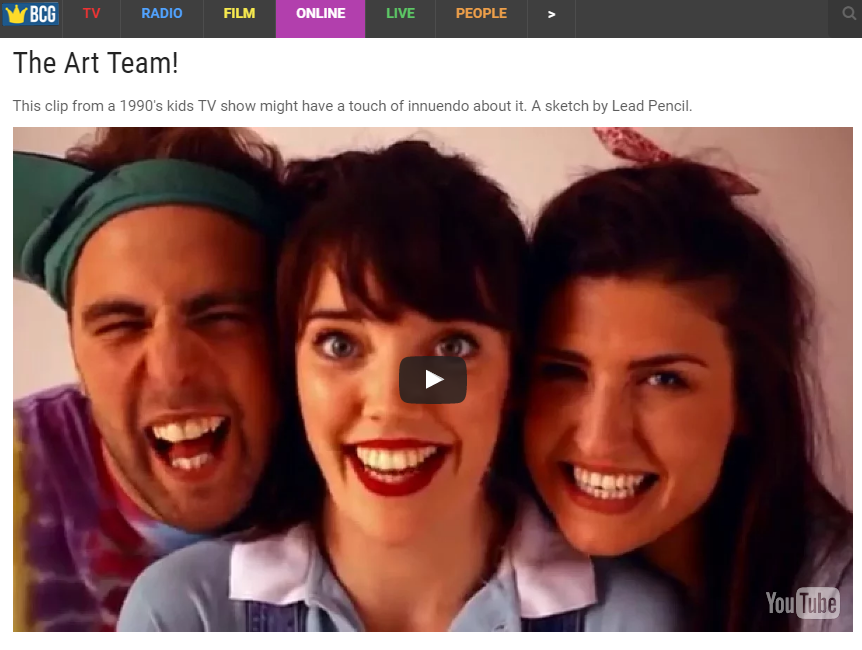 How to servive an accidental emergecencical crisis from sketch legends Lead Pencil.
In the spirit of bringing everything up to date, here's a post of a hilarious sketch I produced from the stage show of Lead Pencil Comedy.  Can you believe you didn't notice the innuendo in 90's kids' TV?
Written and performed by Louise Beresford, Dave Bibby and Maddie Rice (Lead Pencil).
Directed by Mark Philip Lichtenstein.
Produced by Zoe Samuel.